por Ricardo Benitez | Sep 12, 2019 | NOTICIAS
Ingenio, profesionalismo y originalidad
El pasado 8 de agosto, durante la conferencia anual de la Iluminating Engineering Society, se hizo entrega de los IES Illumination Awards, reconocimiento que  brinda la oportunidad de reconocer públicamente el profesionalismo, ingenio y originalidad en el diseño de iluminación basado en el mérito individual de cada proyecto según criterios específicos por lo que cabe mencionar que este programa no es una competencia.
Cada una de las categorías fueron apoyadas por distintos patrocinadores tales como:
Diseño de iluminación interior patrocinado por Edwin F. Guth, 
Diseño de iluminación exterior por Eaton, 
Diseño de iluminación ambiental y de energía por Lighting Controls Association
De igual manera, el premio a la innovación de controles fue patrocinado por Lighting Controls Association
A continuación se muestran los proyectos que representan a los ganadores del Premio Final y el Premio al Mérito de este año.
PREMIO DISEÑO DE ILUMINACIÓN INTERIOR
Award of Distinction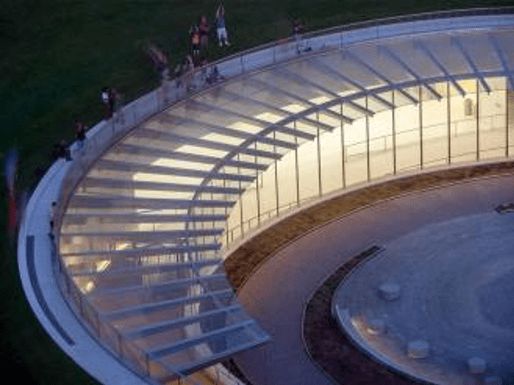 GATEWAY ARCH MUSEUM, St. Louis
Diseñadores: Suzan Tillotson, Ellen Sears, Katherine Lindsay – Tillotson Design Associates
KYOTO KAGURAOKA REN GETSU-SO, Kyoto, JapÓn
Diseñadores: Yukari Atsuta, Shinjiro Matsumoto – KOIZUMI Lighting Technology Corp. Ato Takeuchi, Mamoru Kobayashi, Kimihiro Nakamura – Nikken Sekkei Ltd. Makoto Mihata – Takenaka Corporation
LAKEVIEW PENTHOUSE, Chicago
Diseñadores: Daniela Flores, Hugo Solano, Thomas Paterson – Lux Populi S.A. de C.V.
SUNAC SALES CENTER, Shanghai, China
Diseñadores: Chiming Lin, Xin Tian, Chao Chen – Brandston Partnership, Inc.
Award of Excellence
«SMARTASS» SPORTS CLUB, Kiev, Ucrania
Diseñadores: Mykola Kabluka – Expolight
DREAMWORKS ANIMATION ZONE, Dubai, EAU
Diseñadores: Patrick Gallegos, Paula Dinkel, Matthew Morris, Bill Gorgensen, Luke Bonner, Yvon Muller, Chris Beasley, York Kennedy – Gallegos Lighting Design
HEARST DIGITAL MEDIA, Nueva York
Diseñadores: Susannah Gilbard, Michael Hew Wing, Ashley Beeler – Lightcraft
SILVER OAK ALEXANDER VALLEY WINERY INTERIOR, Healdsburg, CA
Diseñadores: Eric Johnson, Markus Wolf – Eric Johnson Associates, Inc.
Citation for Historical Renovation
CINCINNATI MUSIC HALL, Cincinnati
Diseñadores: Michael DiBlasi, Paul Whitaker, Eric Meinzer –Schuler Shook, Alan Weiskopf – Perfido Weiskopf Wagstaff + Goettel, Gary Martinez – Martinez & Johnson Architecture/OTJ
Citation for Strong Correlation Between Lighting Design and Users of the Space
OPS JP LORD, Omaha, NE
Diseñadores: Michelle Eble-Hankins, Brandon Rich – Alvine Engineering
———————— 0————————
PREMIO DISEÑO DE ILUMINACIÓN EXTERIOR
Award of Excellence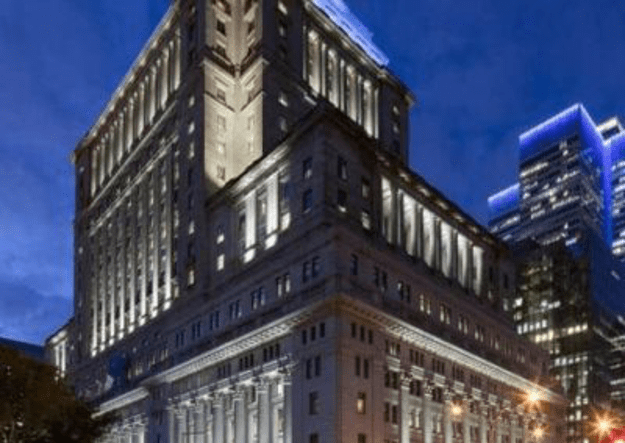 EIFFEL TOWER DRESSED IN JAPANESE LIGHTS, Paris
Diseñadoras: Motoko Ishii – Motoko Ishii Lighting Design Inc., Akari-Lisa Ishii – I.C.O.N.sarl
MGM COTAI, Macau
Designers: Kelly Stechschulte, Adam Winter, Tyler Ezell, Joseph Cazeno, Kelly O'Connor, Kevin Kelly, Pam Rodriguez, Bruce Powell, Sheila Kerr – Illuminating Concepts
RH NEW YORK FAÇADE, Nueva York
Diseñadores: Michael Lombardi, Sean O'Connor, Duncan Johns, Rebecca Vasak – Sean O'Connor Lighting
SUN LIFE BUILDING, Montréal
Diseñadores: Conor Sampson, Alicia Davila – CS Design
VON KARMAN CREATIVE CAMPUS, Irvine, CA
Diseñadores: Scott Johnson – Brilliant Lighting Studio, Joseph Ho, Oscar Nino, Robbie Mehring, Carlos Carrasquillo – Wolcott Architecture
WAYNE STATE UNIVERSITY, MIKE ILITCH SCHOOL OF BUSINESS, Detroit
Diseñadores: Matt Alleman, Patrick MacBride, Paige Donnell – SmithGroup
EVOLUTION TOWER, Moscú
Diseñadores: Dean Skira – Skira
Citation for Seamless Artistic Integration Between Projection and Lighting
ART ON THE MART, Chicago
Diseñadores: Gwen Grossman, Rachel Levy, Steven Clarke – Gwen Grossman Lighting Design